Thai cooking class menu options for online and courses on Koh Tao

If you are taking one of my virtual cooking classes online or a private class on Koh Tao then you will get to choose the Thai cooking class menu for your course.
If you book in for a group class at my cooking school on Koh Tao then it's the first person to book in for a particular group class that will get to choose the 3 dishes for that particular lesson and so the menu will then be set for everyone that books in to join that particular class. So if there are certain Thai dishes which are your favourites that you really want to learn to make then book in advance to ensure you get to cook the dishes you want. You can see the different options from the Thai cooking class menu below and you can pick any 3 dishes that you like, if you are picking any of the Thai curries then you will also learn how to make the curry paste to make that particular curry like Green Curry. Once you have made each of the dishes you will then be able to eat it at the cooking school if you are taking the class here on Koh Tao or if you prefer you can also take it away or take away any leftovers.
When you book in for the course just let us know if you would like to cook the dishes as vegetarian or vegan options or if you have any food allergies.
Thai Cooking Class Starter/Side Dish Menu Choices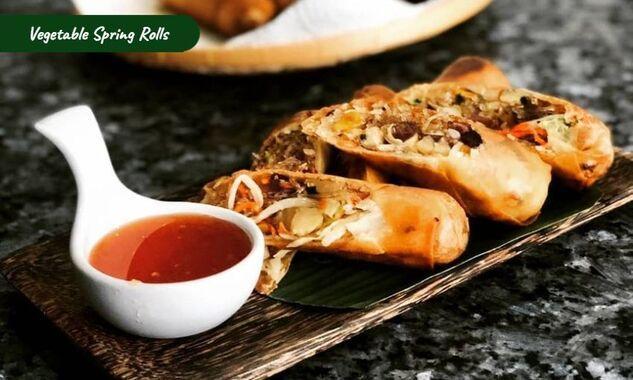 Spring Rolls where originally a Chinese food made from thin strips of flour, with bean sprouts, boiled pork, or Chinese sausage, boiled tofu and other vegetables. Thai Spring Rolls are usually vegetarian, but cal also include shrimp or pork. Read more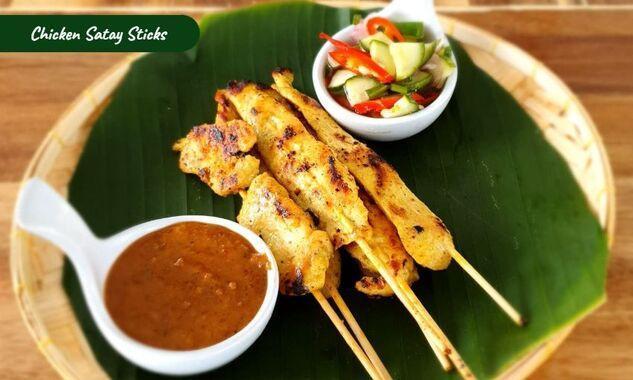 Chicken Satay or Sate sticks are a very popular starter option. Packed with the flavours of Thailand, these Thai Chicken skewers with a spicey Thai satay dipping sauce are always popular. They also make an excellent party finger food. Read more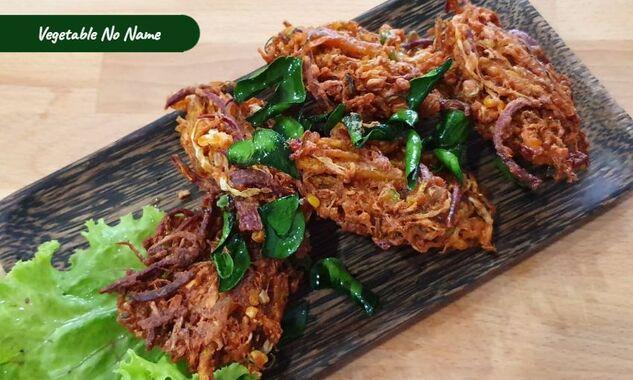 No Name is a dish which is usually served as a vegetarian option and this delicacy is very popular in Thailand. This snack made of vegetable fitters I like to add in some chili paste to add a bit of a kick. Read more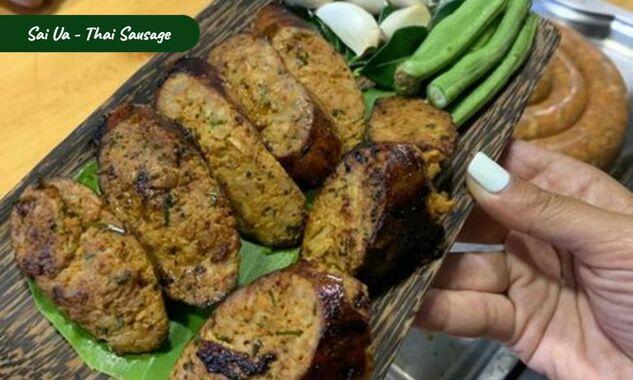 Sai Ua is the Northern Spicy Thai Sausage which also sometimes referred to as Chang Mai Sausage, however you can find it in Burma and throughout Northern Thailand. Read More
Thai Stir Fry Class Menu Options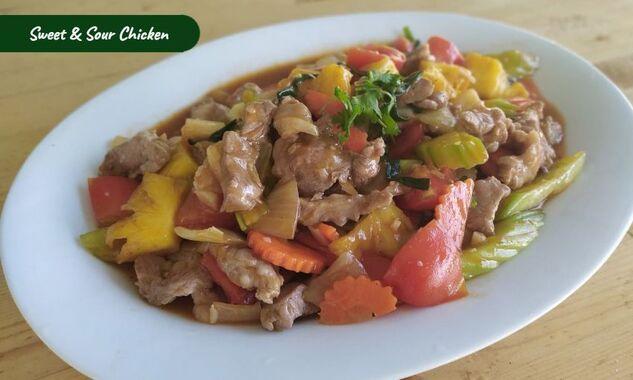 Sweet and sour stir fry is a hybrid food that is influenced by Chinese food. Thai Sweet and Sour is a blend of Chinese and Thai dishes. Thai people added their own twist to this dish. Read more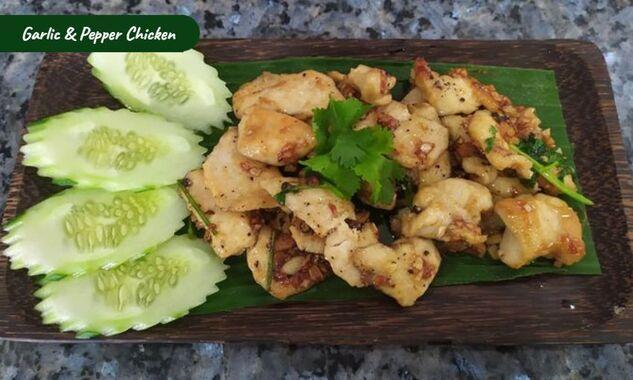 Garlic and Pepper (gai pad gra-tiem prik thai) is a very common dish. You can use any meat — pork, beef, shrimp, squid, etc. You can even make a vegetarian one with tofu. Read more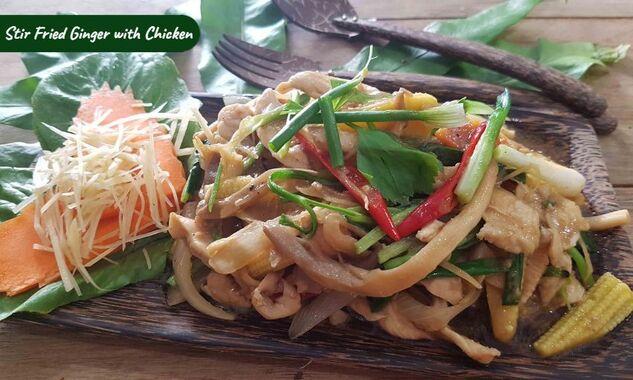 Kai pad King (stir-fried ginger with chicken) this stir-fry dish that is Chinese in origin. Ginger provides a spicy flavour to the dish. This is a simple fried food dish that is quick and easy to make. Read more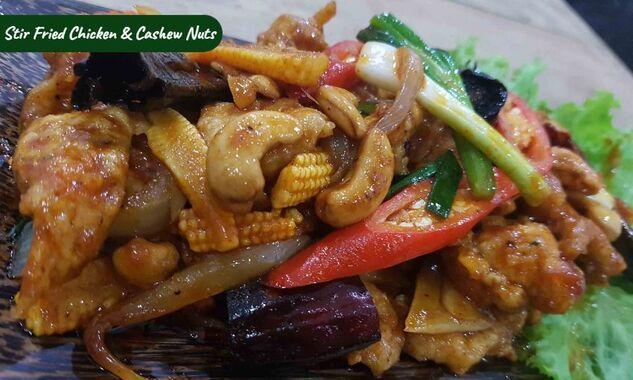 Chicken fried with cashew nuts is popular with people many people and is not a very spicy dish as many Thai meals can be. It's a popular option for the whole family, liked both adults and children. Read more
Thai Curry Cooking Class Menu Options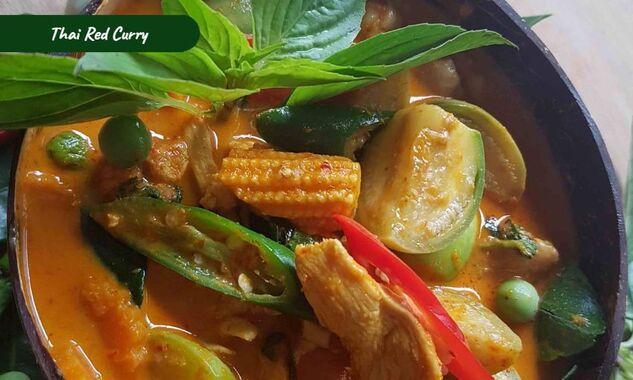 If a list is to be made of the top cuisines in the world, the Thai red curry is up there with the best. The Thai red curry paste continues to satisfy people all over the world today. Read more
Green curry is one of the most famous Thai foods, and it means green and sweet. First and foremost, green curry receives its name from the green colour, which comes from green chilies. Read more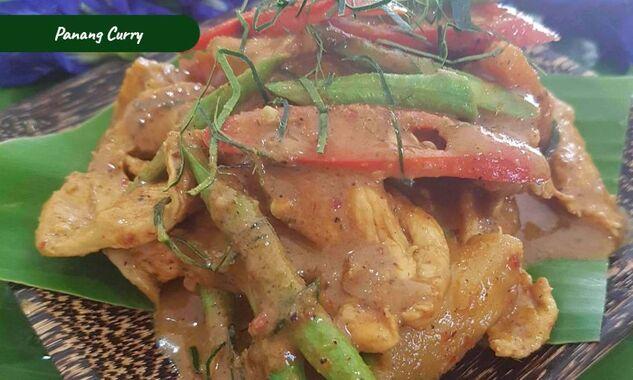 Panang curry is a curry that is hard-pressed and not spicy. Panang is often flavoured with a sweet taste and doesn't have a lot of vegetables. Usually, it uses only red chilli, sliced long beans and torn kaffir lime leaves or sliced as decoration. Read more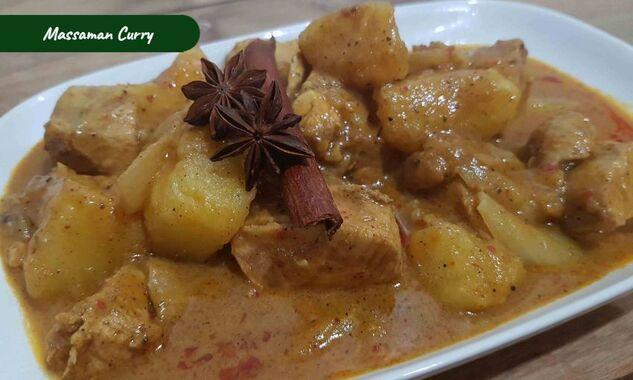 "Massaman" is a curry with coconut milk, curry paste and spices imported from Persians. Thai people in the central region in ancient times brought in a curry that each family didn't make often, it was popular for parties and receptions. Read more
Thai Noodles Menu Options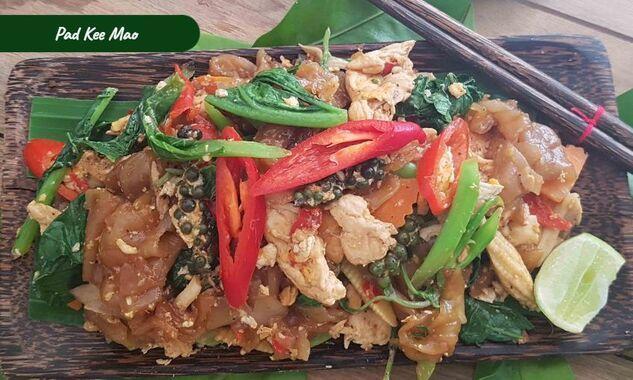 Pad Kee Mao or Drunken noodles is another popular Thai food. If you like spicy flavours are stir-fried noodles with herbs, such as fresh pepper, fresh chillies, basil and garlic. Spicy flavour helps you to sweat and makes the blood flow better. Read more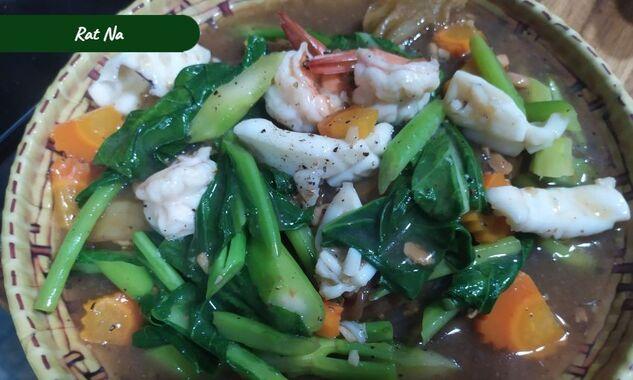 Rat Na – Flat Noodles with Gravy was originally cooked in China, prepared only in high-end restaurants where it became very successful. Teochew people began cooking and selling it to working-class people as it was quick to make and filling. Read more
Thai Salads Menu Options

Cooking Class Thai Soup Options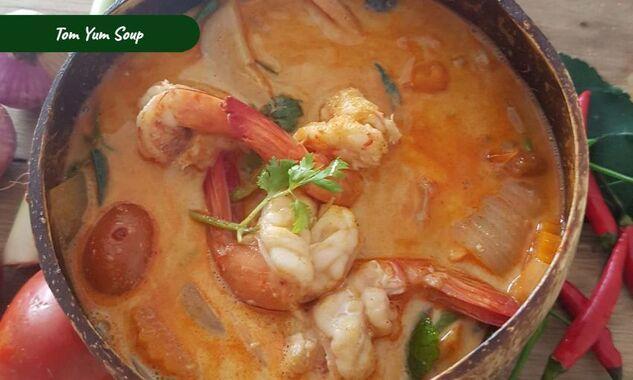 Tom Yum is a world-famous Thai dish that has a full flavour that is sour, salty, spicy and slightly sweet. There are two types Tom Yum (clear water) and the original version Tom Yum Nam Kham (thick soup). Read more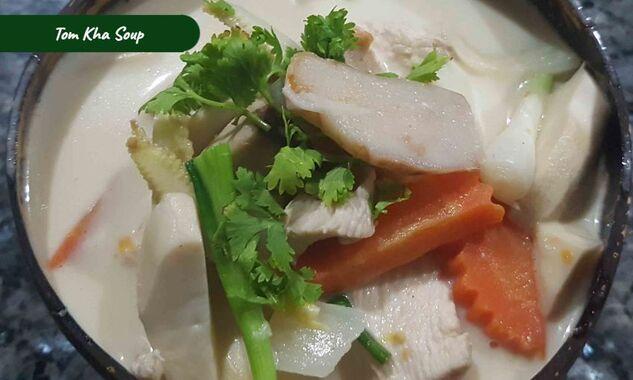 Tom Kha soup tastes like a non-spicy Tom Yum. The only difference is Tom Kha Kai adds coconut milk. Other ingredients include young galangal, chilli, lemon or lemongrass and fish sauce. It can be made with seafood, meat or as vegetarian. Read more
Thai Dessert Options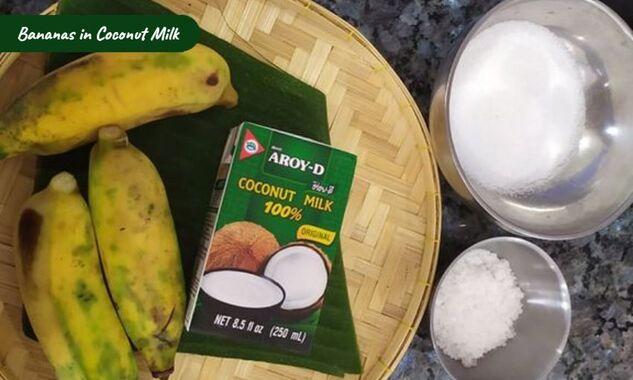 Bananas in coconut milk is a Thai dessert. The main components of bananas in coconut milk are bananas and coconut milk unsurprisingly. Originally coconut flesh was used instead of bananas. Read more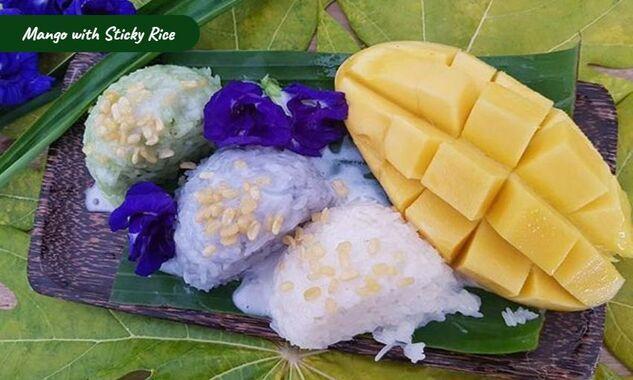 Mangoes with sticky rice, the classic Thai dessert khao neeo mamuang. It's the most famous of all Thai desserts with good reason. It's a simple dish of some fresh mango slices over the sticky rice and smothered with a coconut sauce, pure heaven! Read more
I hope that you like my Thai cooking class menu and if there are other Thai dishes that you think that I should add to my menu then please send me a message to let me know via the contact page and then I can look into adding them to the options that I give people to cook on my courses.