Learn to Cook the Best Thai Dishes: Join My Group Classes on Koh Tao
It's best if you can book in for the course at least a day before you would like to take a class with me as this will give me time to organise the ingredients that we shall need for the course obviously you are welcome to book in earlier than that if you know when you are coming.
I offer two standard Thai cooking classes each day at my home in Koh Tao from Monday to Saturday, one in the morning starting at 9:30 am and one in the afternoon starting at 2 pm.
The maximum group size for my cooking classes is 6 people at my own cooking school that I have on the roof of my house, where everyone has their own cooking and preparation station.
During the class you will make 3 different dishes and the first people to book in for each lesson will get to choose what the dishes for that class will be, those dishes can be vegetarian or non-vegetarian as people wish.
You can contact me to check if a menu has already been set for a class or you can check the calendar below.
The 3 dishes can be any of those that you can see on the Thai cooking class menu page.
Once the menu for the class has been decided on I will get the ingredients in advance for the class so that when everyone has arrived for the course we can get started with preparing the ingredients straight away and start making the first dish.
We can either make all three dishes and then you can eat all three together or we can make one at a time and you can eat each one when it is ready. Many people do find eating three dishes quite a lot and so you can also decide to take some of the food away with you for later on in the day.
Book your place on a group Thai Cooking Class below
How much does it cost to book the standard Thai cooking class?
Book in to take the standard cooking class where the first person/people to book in for that class get to pick the dishes that everyone will cook and the price for that is 1,500 baht per person and that includes all ingredients for 3 dishes. The standard classes start at 9:30 am and 2 pm.

Other Cooking Class options that I offer
If you have any other questions at all then please
contact me
and I'll be happy to help.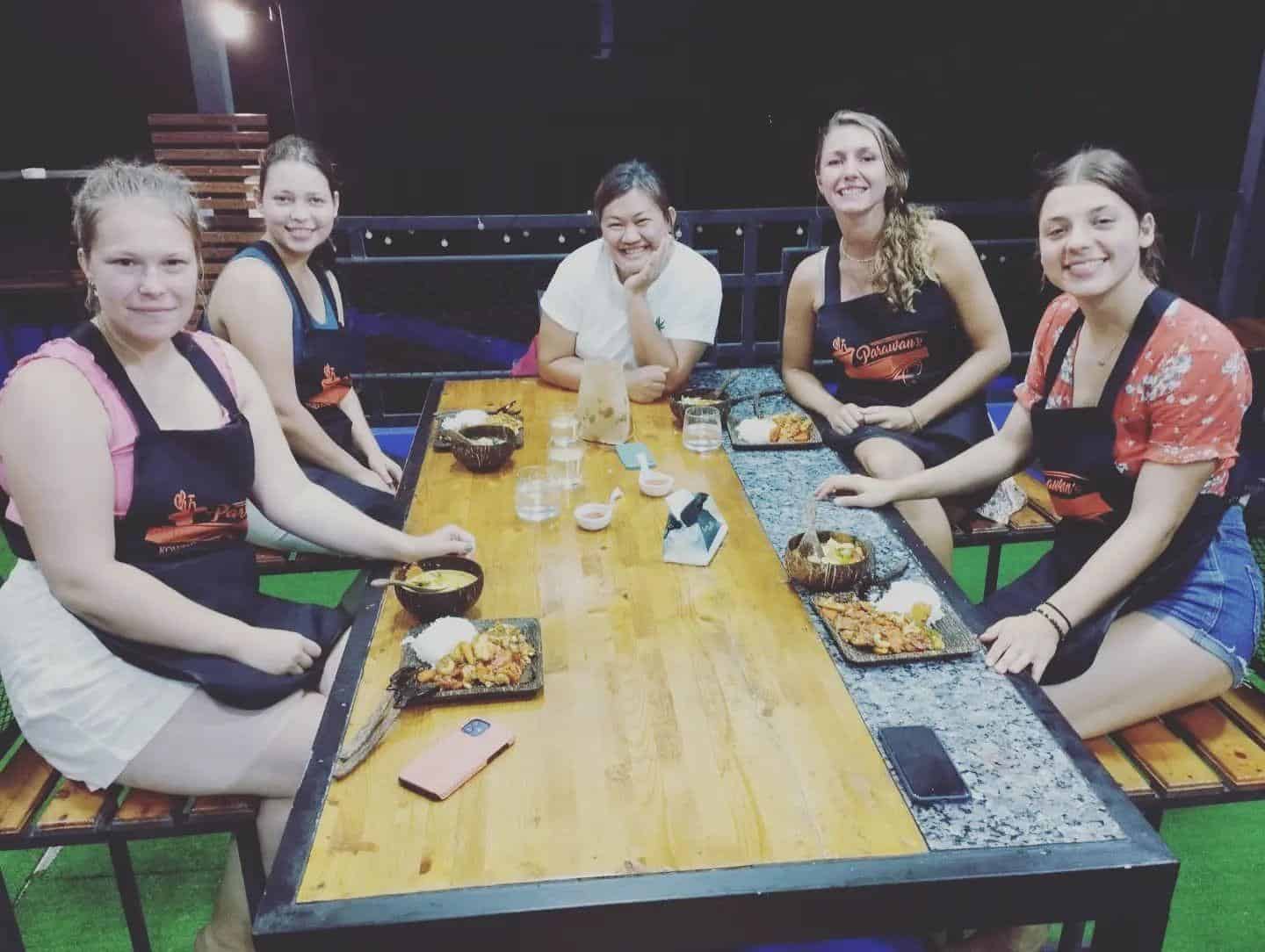 Need some help deciding which 3 Thai dishes you'd like to learn to cook?
If you can't decide which dishes you'd like to make, here's a menu idea from our menu randomiser below. Of course, you can pick whichever dishes you like if the menu for the class you wish to join hasn't already been selected, see the
full cooking class menu
.
Appetizers, Salads & Deserts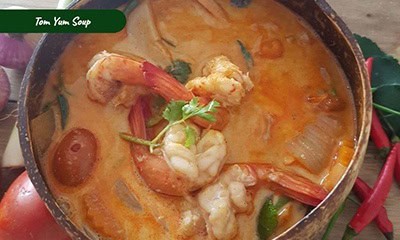 Curry Based Dishes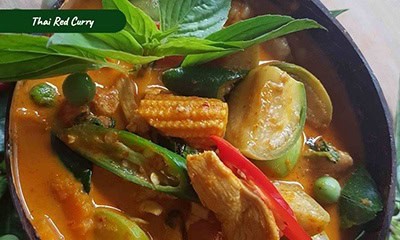 Stir Fries & Noodles