Sweet and sour stir fry is a hybrid food that is influenced by Chinese food. Thai Sweet and Sour is a blend of Chinese and Thai dishes. Thai people added their own twist on the Chinese versions of this dish by adding in more chili. Today Sweet and Sour is widely known as a food and is generally popular in both the east and west. You can modify the meat to be cooked to your liking such as pork, shrimp, snapper, etc.
Card title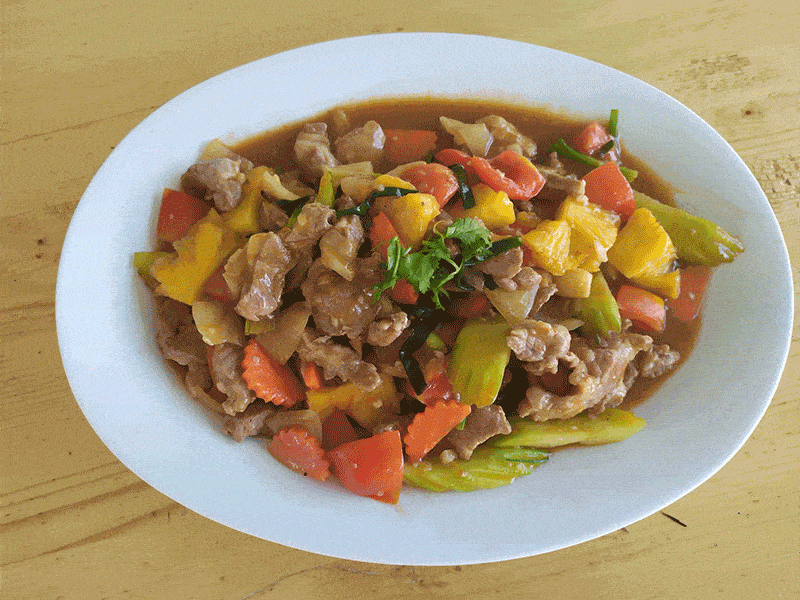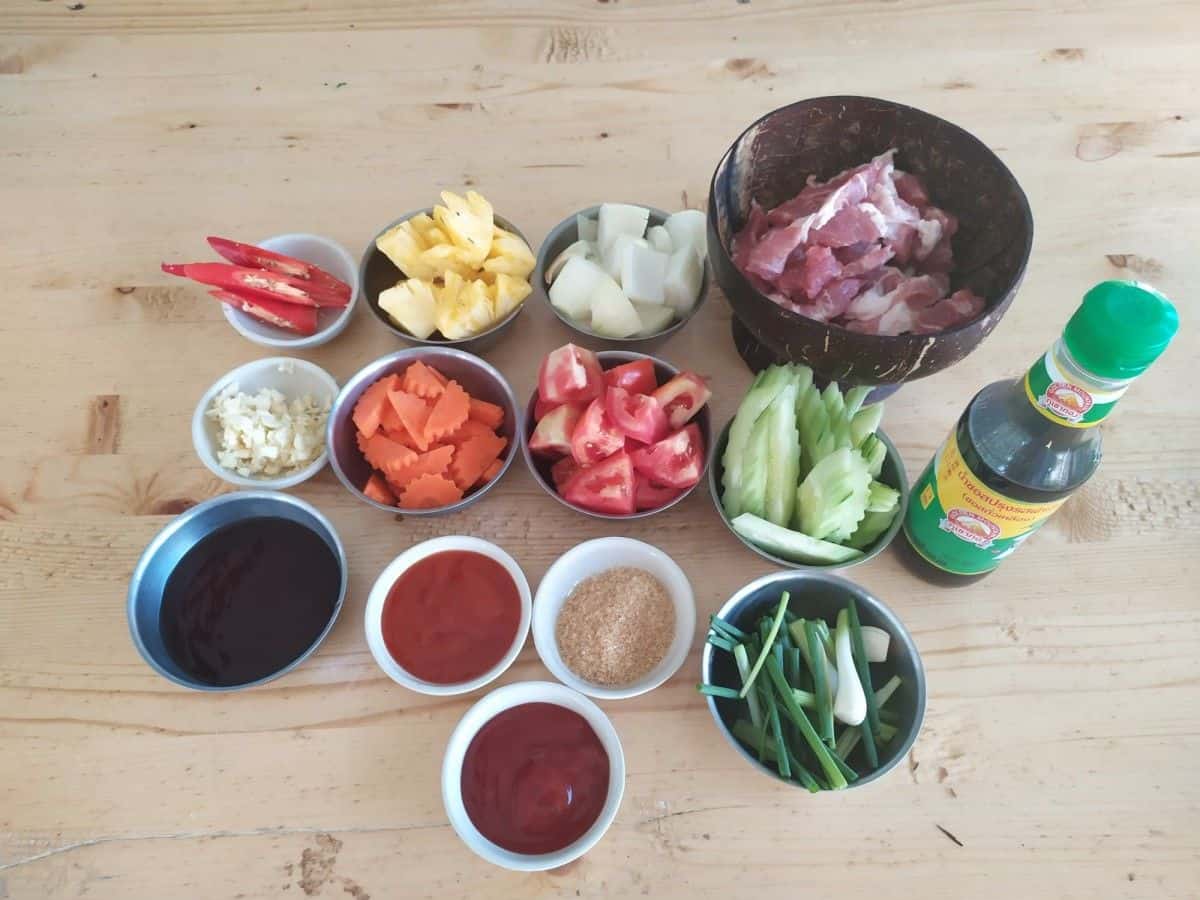 Ingredients List
● 300 grams of pork(chicken, beef or seafood),cut into bite-sized pieces
● 1 onion (sliced)
● 1 cucumber (sliced)
● 2 tomatoes (sliced)
● 5 pieces pineapple, cut into small cubes
● 1 Carrot, cut into small cubes
● 2 Cloves of garlic
● 2-3 spring onions
● 1-2 chili peppers
● Oyster sauce
● Soy sauce
● Sugar
● 2 tbsp Tomato(Ketchup) sauce
● 2 tbsp Thai Chili Sauce
● Ground Black Pepper
● 1 cup vegetable oil for deep frying

1. Heat up the pan and add in some cooking oil.
2. Then once hot add in your garlic and onion.
3. Then when you smell the garlic cooking add in your meat.
4. Stir well until the meat is cooked.
5. If it is very dry when cooking you can add in a little water.
6. Add in all the vegetables other than the spring onion and chili.
7. Add in the seasoning (Oyster sauce, Light Soy sauce, Sugar, Ketchup and Chili sauce) and mix well and taste.
(With the sugar only add a little to start with as the other ingredients will provide sweetness and you can always add in more sugar if you want it to be sweeter).
8. Add in the chili and spring onion and mix and then you can turn off the gas or remove from the heat and then it is ready to serve.
9. You can add black pepper to your taste when you serve it.