Stir-Fried Ginger with Chicken
Kai pad King (stir-fried ginger with chicken) this stir-fry dish that is Chinese in origin. Ginger provides a spicy flavour to the dish. This is a simple fried food dish that is quick and easy to make and so is a fast-food lunchtime option for workers with little time to eat when topped with rice.
INGREDIENTS
NSTRUCTIONS
Prepare all vegetables and chicken. Heat oil in a pan and add garlic, onions and some hard vegetables here like carrot and baby corn mix well.
Add Chicken, ginger and mushroom mix well.
Now you start to add all the sauces - first soy sauce and dark soy sauce mix well. Then add some sugar, oyster sauce and a little bit of water keep stirring until chicken cooked. Taste some. If you like more taste add more seasoning.
When you taste and you like it add last vegetables stir for a little bit then turn off the gas ready to saver.
Card title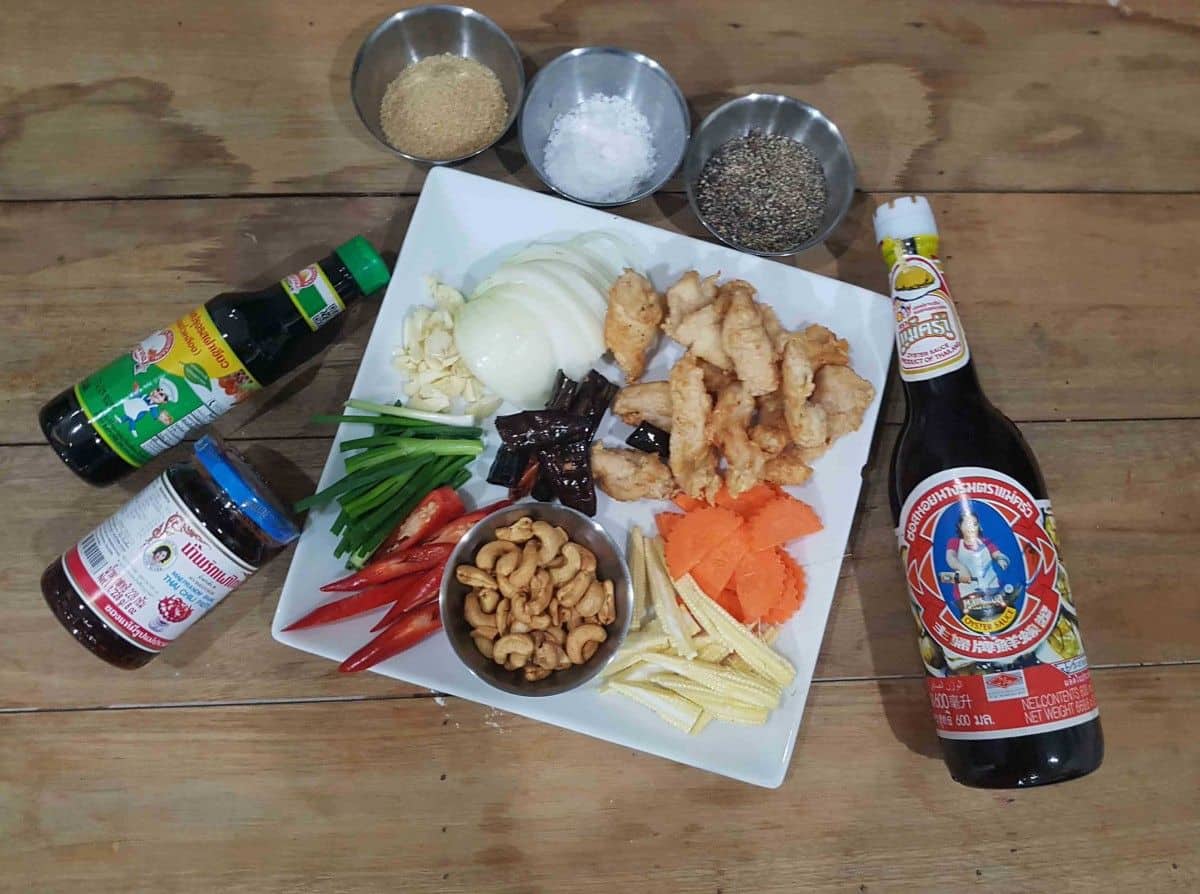 Ingredients List
● 150g chicken, cut into small pieces
● 50g shredded ginger
● 80g sliced shallot or onion
● 50g mushroom
● 15g long onion, cut into pieces
● 5g of garlic cloves
● Carrot cut and baby corn or other vegetables
● Few chillies or red pepper
● Oil for stir-frying
● Soy sauce for seasoning
● Oyster sauce
● Sugar
● black pepper
● Dark soy sauce